Regular price
Sale price
$27.49 USD
Unit price
per
Sale
FREE Shipping on orders over $100
Earn 137 KBS Reward Points
In Stock
Highlights
Display your Lars Family Homestead Kitchen in this custom-made acrylic case, expertly designed to showcase every intricate detail. Every aspect of our cases is created with the LEGO® enthusiast in mind, offering unparalleled quality.
Designed for LEGO® 40531 Lars Family Homestead Kitchen for a perfect fit.
Crystal-clear acrylic offers exceptional clarity.
Protects against dust and damage.
Modern design provides a clean and sleek display.
Proudly made in the USA!
Materials

Crafted from high-quality, crystal-clear 3mm acrylic.
Dimensions

Approximate Internal Size (L x W x H):
6.6" (16.8cm) x 5.4" (13.6cm) x 4.1" (10.4cm)
20 x 16 LEGO® studs
Approximate External Size (L x W x H):
7.2" (18.3cm) x 5.9" (15.1cm) x 4.3" (11.0cm)
Case Thickness: 3mm
Screws: 8
Care Instructions

Wash with a solution of mild soap or detergent and lukewarm water. Use a clean, soft cloth, applying only light pressure. Rinse with clean water and dry by blotting with a damp cloth.
LEGO® Set Information

Name: Lars Family Homestead Kitchen
Item: 40531
Pieces: 195
Theme: Star Wars™
Year Released: 2022
Learn More
Share
Assembly Required.
LEGO® set not included.
View full details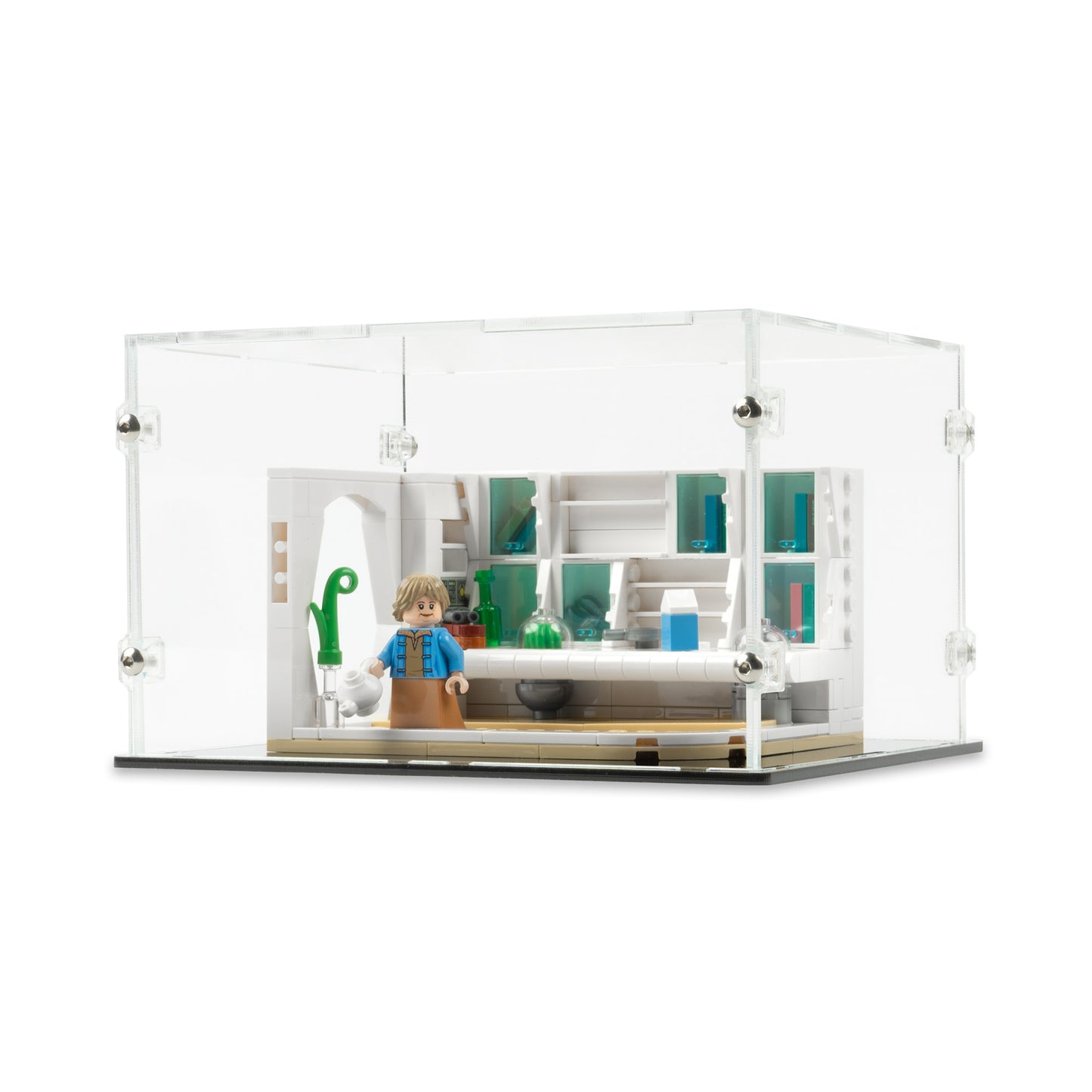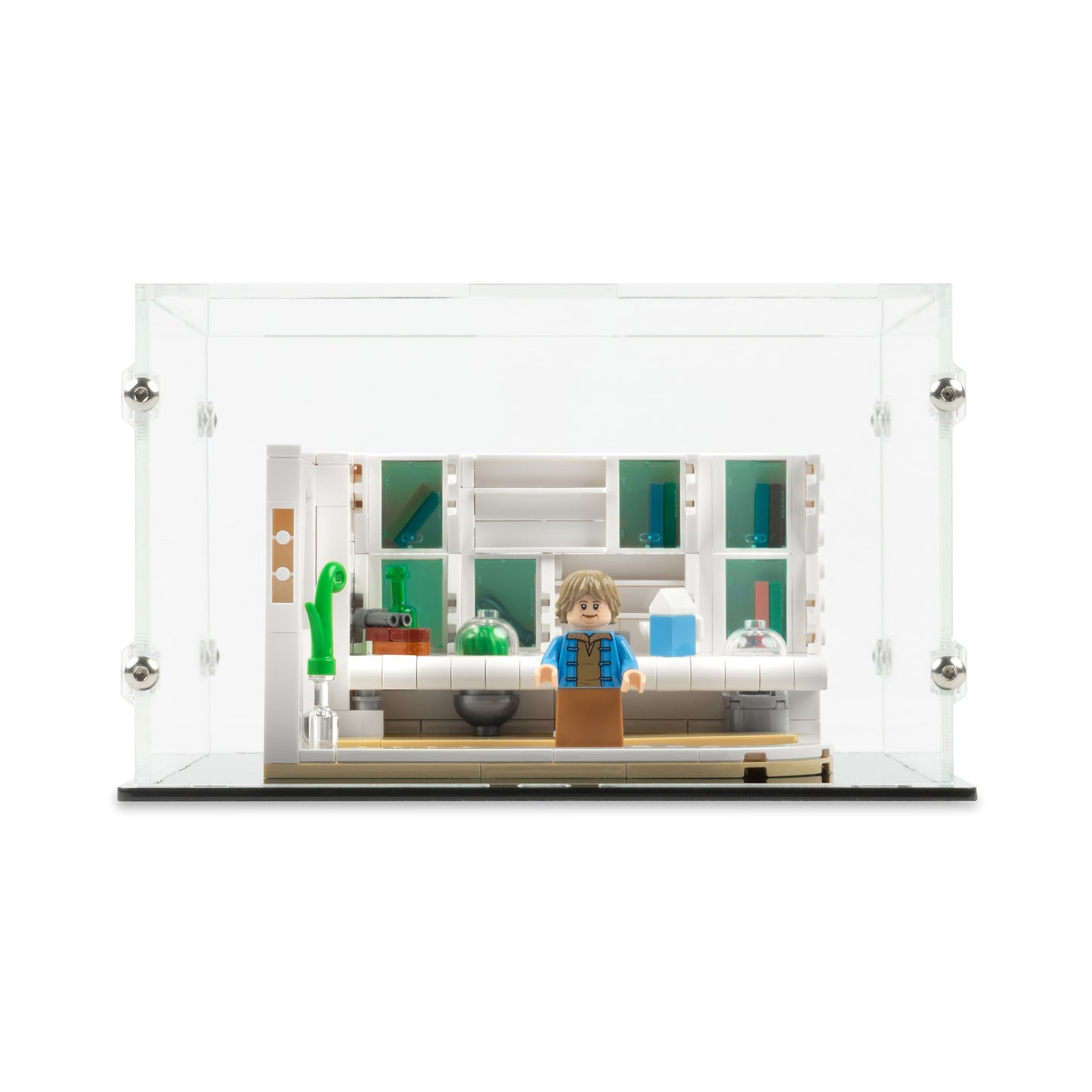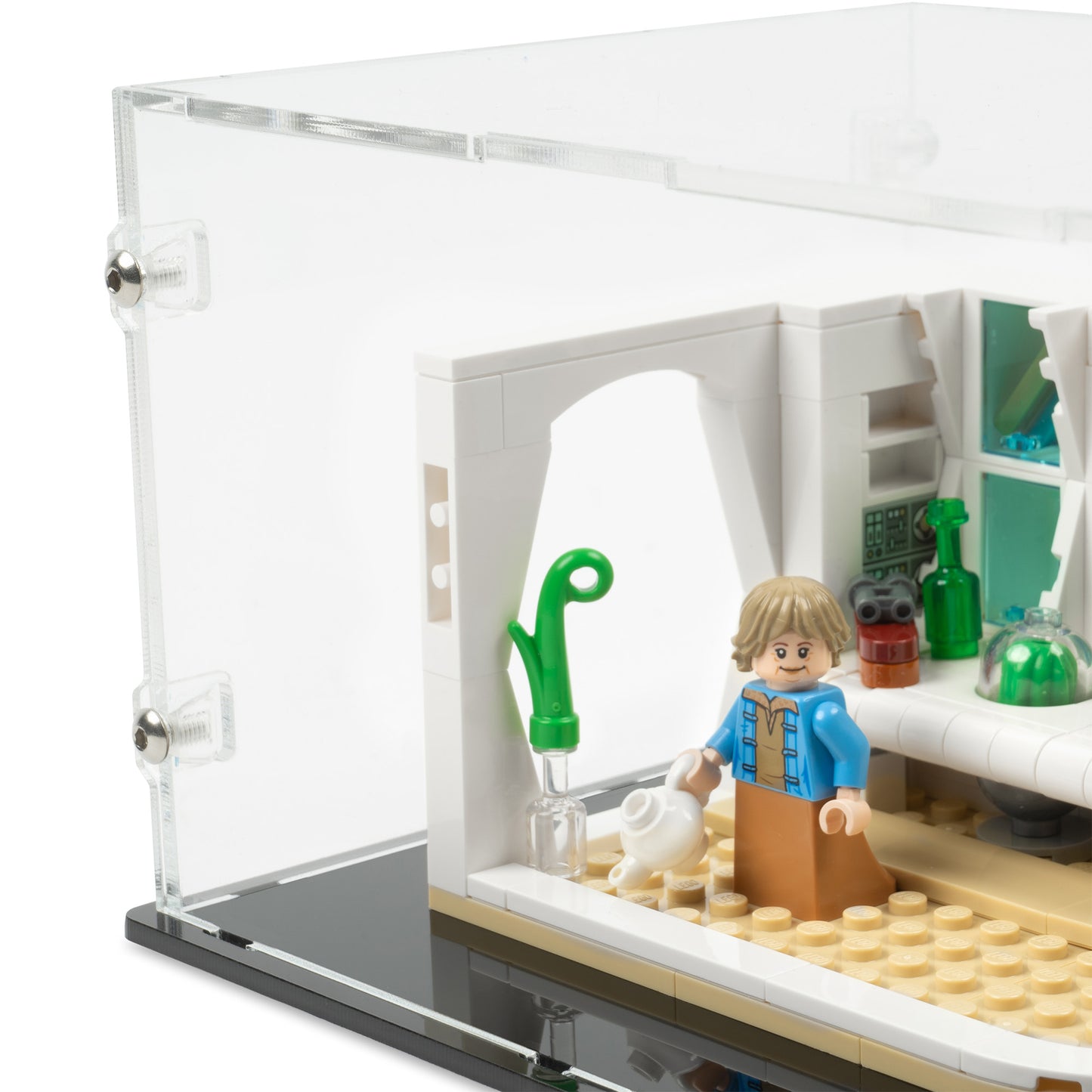 Engineered and Manufactured in the USA
To create great products, we believe you need great people. As a result, every aspect of our cases is meticulously designed, manufactured, and tested here in California. This also means we can deliver to you faster than ever before!
Features
Easy to Assemble

No more frustration with complicated instructions - our display cases were designed with simplicity in mind. All assembly tools included.

Premium Materials

Experience the beauty of your LEGO® collection like never before. We use American-made OPTIX® acrylic to provide a perfectly clear view of your sets, allowing every detail to shine.

Strong and Discreet

Enjoy a clean, sleek display without any bulky hardware getting in the way. Our display cases feature a smaller and more discreet fitting than leading competitors.

A Perfect Fit

Our display cases are designed to showcase your LEGO sets with elegance and is tailored to the specific dimensions of the set, ensuring a perfect fit and stunning display.

Made in the USA

Invest in a high quality product with our display cases made in the USA. Support domestic manufacturing and know your set is protected by a truly American-made product.

100% Dust Proof

Enjoy the peace of mind that comes with knowing your sets are safe from dust. Display your collection with confidence, knowing it is protected for years to come.